Christmas Meat Hamper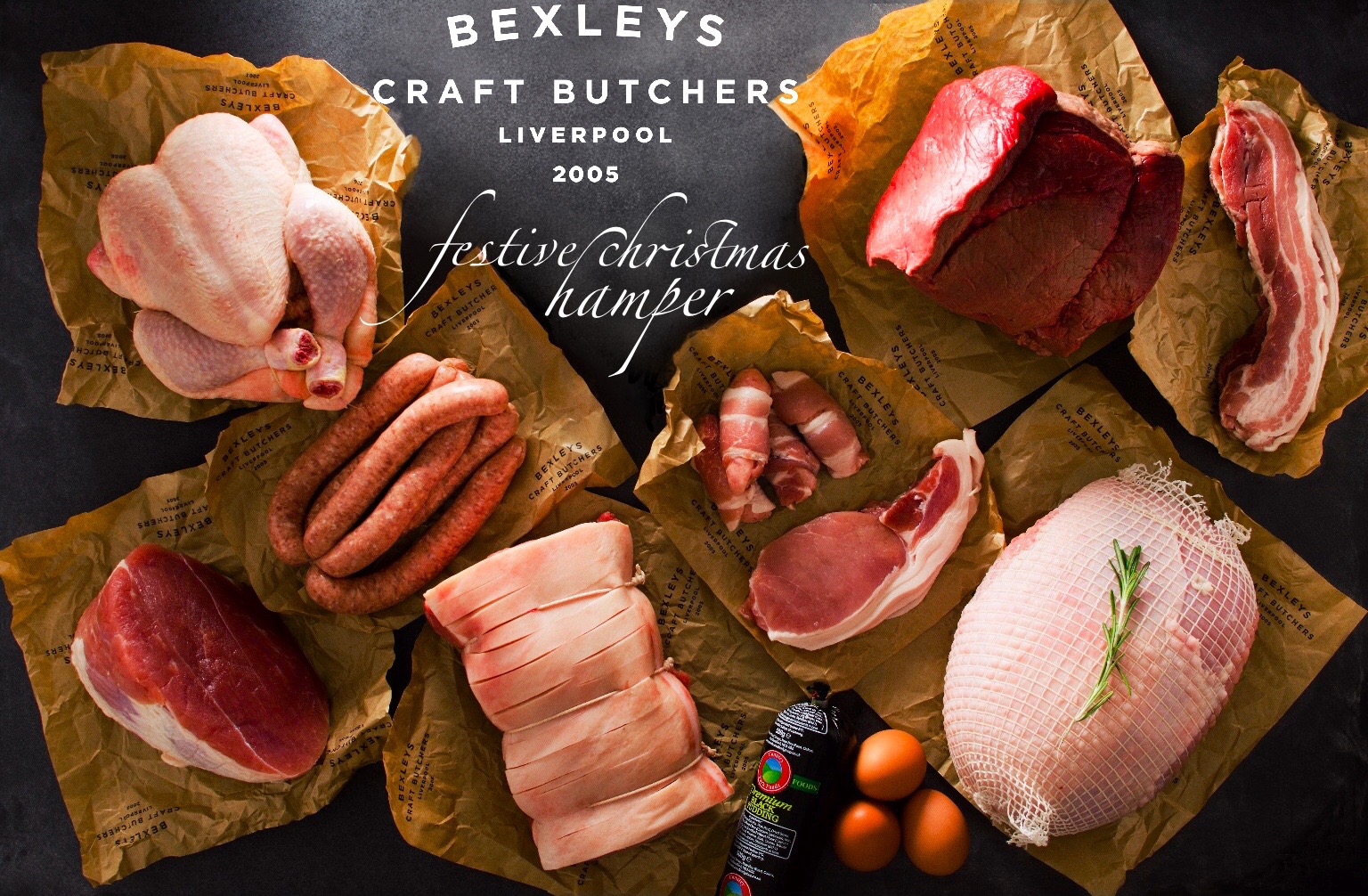 The Bexleys Christmas meat hamper includes a huge selection of our very best meats and condiments, specially selected to bring a show-stopping festive feast to your family and friends this Christmas time.
Our Christmas Hamper contains:
Boneless Turkey Crown 2.2kg
Topside Beef Joint 1.5kg
Boneless Pork Loin Joint 1.5kg
Boneless Gammon Joint 1.8kg
Fresh Chicken 1.2kg
Pigs in Blankets 2 packs
Homemade Sausage Meat 454g
Back Bacon 350g
Streaky Bacon 200g
Breakfast Sausages 454g
1 Black Pudding Chubb
1 Sage & Onion Stuffing
1 Dozen Eggs
1 Jar of Goose Fat
1 Jar of Cranberry Sauce
1 Jar of Apple Sauce
1 Jar of Mint Sauce
If you have any questions about our Christmas Hamper or any of our other services and products then please send us an enquiry here.
We would like to take this opportunity to thank all of our customers for their continued support and to wish you a very Merry Christmas and a Happy New Year!